Secrets to Great Customer Onboarding and Education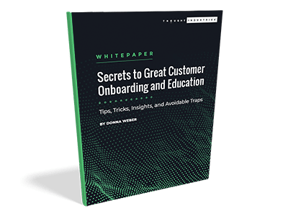 Customer onboarding is the most critical part of the customer journey. When you carefully monitor and engage customers throughout product rollout, you put them on a path to success and your company on a path to a lucrative customer relationship.
Download this white paper from customer onboarding expert, Donna Weber, to explore the well-tested strategies that keep up with customer growth and best practices for making your onboarding scalable.